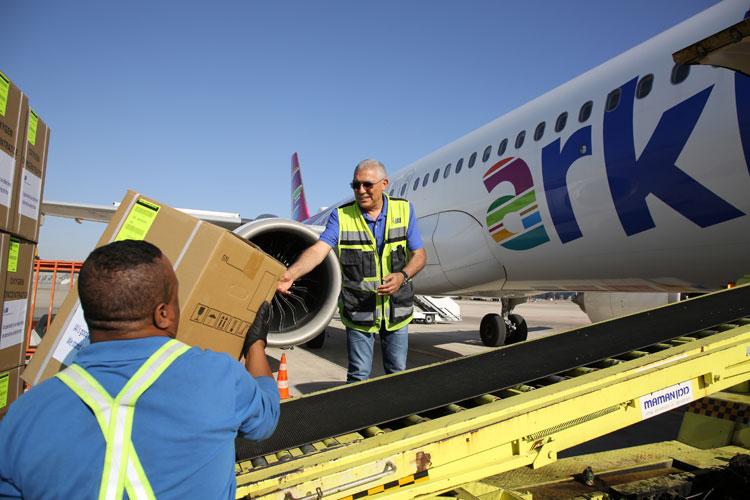 Transportation of oxygen concentrators from Ben- Gurion Airport
Israel Aerospace Industries (IAI) has delivered hundreds of oxygen concentrators to India, to support the COVID-19 crisis. In addition, IAI responded promptly to India and the Israeli Embassy in India's request to fly the remains of Soumya Santhosh, back to her hometown in Kochi, India. S. Santhosh was a devoted care giver to an Israeli elderly and was killed by rocket fired from the Gaza Strip into the State of Israel, earlier this week. Santhosh's remains were dispatched on the same flight along with humanitarian aid sent to help India through the COVID-19 crisis.
Boaz Levy, IAI's President and CEO, said: "Through these difficult times, on both sides, in India and Israel, we felt the need to support our friends and partners during the COVID-19 crisis. Unfortunately, as we packed the oxygen aid, we heard Soumya Santhosh had been killed by rockets shot from Gaza into the State of Israel and were able to send her remains back to her home country. We are closely following the health crisis in India and hoping for a swift recovery. IAI wishes India blessings for good health, peace and prosperity."
IAI has been working with India's Government, defence industries and armed forces for more than three decades as part of our strategic cooperation with the Indian Navy, Air Force, Army and Coast Guard.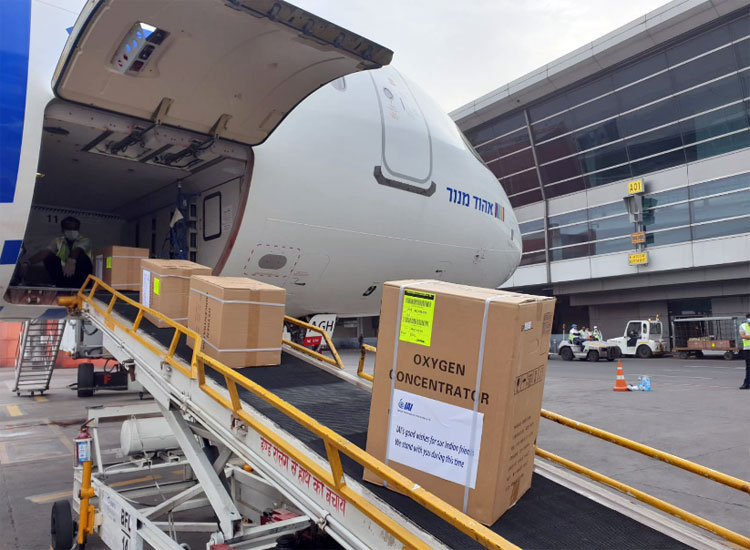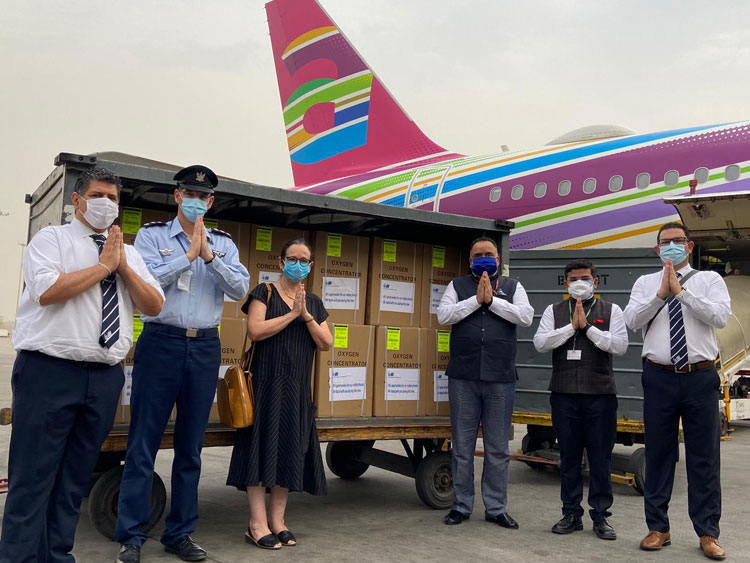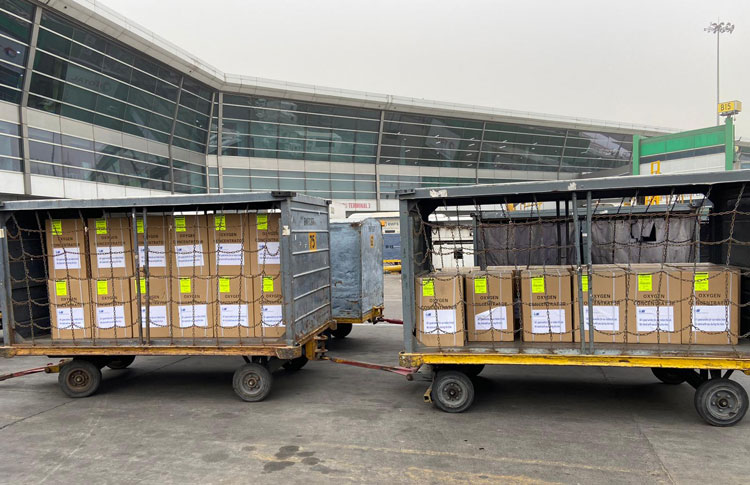 Transportation of oxygen concentrators from Ben- Gurion Airport