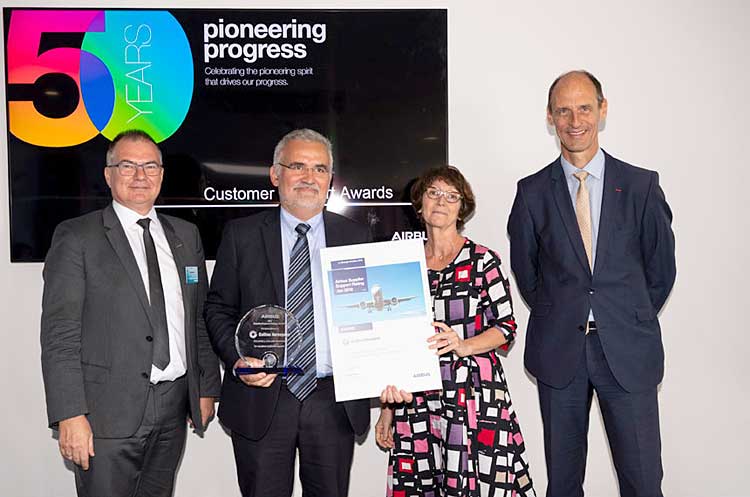 L-R: Philippe Mhun, Executive Vice President, Programs and Services, Airbus; Luc Signargout, Collins Aerospace; Geneviève Laurens-Chassagne, Head of Supplier Support Management, Airbus; Klaus Richter, Chief Procurement Officer, Airbus
Collins Aerospace Systems once again ranks among the top avionics suppliers in support of Airbus and its airline customers. The aircraft manufacturer honored Collins Aerospace Avionics in a special ceremony this week at the Paris Air Show. Collins Aerospace is a business unit of United Technologies Corp.
The award follows a supplier support rating process that gathered feedback on product, service, support and cost from more than 170 Airbus customers around the world.
"It's important to us that Airbus and its airline customers feel confident in our systems," said Steve Timm, president, Avionics at Collins Aerospace. "This award is a testament to the great work carried out by our dedicated customer support team as well as all our employees around the world."
This year marks 12 consecutive years that Collins Aerospace has ranked among the top five Airbus suppliers.