In the past few years, the not-so-impressive numbers overall is attributed to the energy sector and the current global geopolitical and economic insecurity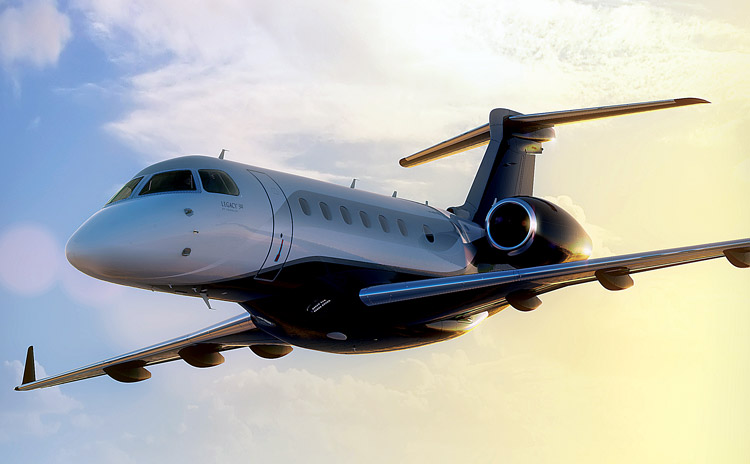 OPTIMISM PREVAILING: THE GOOD NEWS AMID THIS DEPRESSING MARKET TREND HAS BEEN THAT THE BUSINESS AIRCRAFT MANUFACTURERS ARE BUOYED BY THE PROSPECTS OF THE MARKET IMPROVING AND ARE SHOWING BETTER SECOND QUARTER RESULTS COMPARED TO THE SAME PERIOD LAST YEAR.
The market for business aircraft is at an interesting point. There is a slow but continued downward trend for the jet and turboprop segments, though the light jet market seems to be an exception. This notable exception could in fact bring about cheer in 2017 and beyond and the General Aviation Manufacturers Association (GAMA) is willing to predict that the jet market may return to the 800 range for annual deliveries.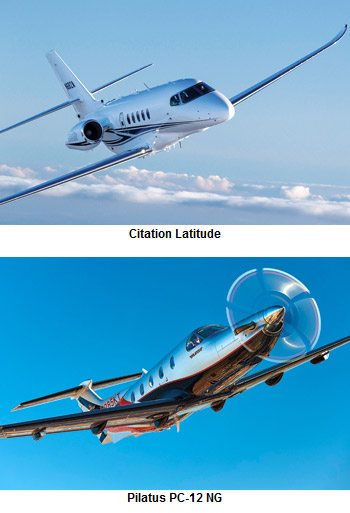 As we head to the National Business Aviation Association (NBAA) event at Orlando, Florida, from November 1 to 3 and as the US gets totally seized of the presidential elections, there appears to be hectic activity in the sphere of business aviation. Shipment wise, however, GAMA has said there were possibilities of the market gaining ground during the latter half of 2016 with the US Government allowing "100 per cent expensing tax provision" that gets tax relief on purchase of new aircraft.
The second half of 2016 should be good, though in the first half industry airplane shipments declined 4.5 per cent to 970 units, and airplane billings fell 11 per cent from $10.4 billion to $9.3 billion. Rotorcraft shipments also dropped 16.1 per cent from 467 units during the same period a year ago to 392 units in 2016. Billings for rotorcraft fell 32.5 per cent from $2.1 billion to $1.4 billion.
Piston airplane deliveries were down 4.5 per cent, from 464 units to 443 units. Turboprop shipments declined 4.9 per cent, from 247 units to 235 units. Additionally, 292 business jet airplanes were shipped in the first half of 2016, a 4.3 per cent dip from the 305 units shipped during the same period last year. Piston rotorcraft fell 10.1 per cent, from 129 units to 116 units, and turbine shipments were down 18.3 per cent, from 338 units in 2015 to 276 units in the first six months of this year. "In a challenging global climate, every segment of the fixed-wing and rotorcraft market showed declines for the first half of 2016," GAMA President and CEO Pete Bunce said.
The good news amid this depressing market trend has been that the business aircraft manufacturers are buoyed by the prospects of the market improving and are showing better second quarter results compared to the same period last year. The graph has been inching up painfully slow.
Embraer's large business jets picks up steam
The Brazilian aerospace major Embraer which took the fourth spot in the first half having delivered 26 in second half and 49 year to date, has shown a 33 per cent increase in deliveries of its large-cabin class business jets in the third quarter. However, from its array of executive aircraft its performance was not that impressive. Embraer shipped 25 business jets for the third quarter with the break-up being 12 Phenom 300; one Phenom 100E; six Legacy 450; four Legacy 500 and two Legacy 650 and has order backlog of $21.4 billion. The delivery figure is down by five jets from the third quarter results of 2015 when it shipped 30 aircraft.
Cessna tops in light jets
Heralding a fairly good performance was Cessna of Textron Aviation. With its line of Citation jets, Caravan turboprops and classic piston aircraft they have started dominating the skies. This year, so far, it has had a good run having notched up jet deliveries of 79 in the first half (second quarter it delivered 45 jets). However, in the single-engine turboprops the company was not doing as well as it did last year, reporting 10 deliveries less from last year to this year's 32 year-to-date.
Canadian manufacturer Bombardier trailed with 73 units. The small aircraft market is the first to show signs of recovery, driven by new entrants in the high net worth individual bracket who maybe comfortable beginning with acquisition of light jets. Somehow, the Canadian manufacturer has been having distraught years, seeing substantial nosedive in deliveries, down 73 from 92 in 2015. Bombardier's billings too slipped to $2.81 billion from $3.50 billion for the first half of 2015.
Gulfstream and Dassault
Ranked third was Savannah-based Gulfstream. Though Gulfstream did not do well this year compared to the previous year, in terms of billings it has taken top spot. The billings totalled $3.27 billion for first half of 2016, although it was lower than the reported 2015 figures of $3.97 billion.
Dassault Falcon had 15 deliveries at second half of 2016, down from 18 during the same period last year. Honda has had 10 deliveries this year. The total jet market deliveries this year to date has been on an unlucky number of 13 deliveries less compared to the 2015 performance. As GAMA would be reporting the third quarter results soon, it will be known whether there has been an upward trend which many experts feel so.
Pilatus has a good year
The turboprop segment was down to 235 units this year to date compared to 247 delivered last year for the same period. Textron Aviation's Beechcraft, twin-engine turboprops, was down by six deliveries this year compared to last year – 49 to 55. As regards single-engine turboprop deliveries Pilatus has had an excellent run till date this year, having notched up sales of 41 this year to date, compared to 19 it did last year. The PC-12 is the backbone of Pilatus general aviation business. This year it delivered the 1,400 PC-12 to a customer in the US, marking a major delivery milestone. Pilatus had excellent sales revenue figures of 1.1 billion Swiss francs. It was continuation of 2015 which was another exceptionally successful business year for Pilatus. The sales include both civilian versions and trainer aircraft. Daher had 18 deliveries, followed by Quest with 16, Piper had eight deliveries and Pacific Aerospace had three.
Piston engine aircraft are mostly lightweight aircraft which have one or more piston powered engines which are connected to the propellers. The piston engine aircraft fly usually at altitudes below 15,000 feet and carry a maximum of six passengers. Such aircraft due to their low cost and ease of usage are very popular even among individuals who wish to use it for personal purposes. North America and Europe contains the largest number of individual users of such type of aircraft due to presence of infrastructure required for such type of airplanes. Small aircraft such as these use small airfields, such airfields are in very short supply outside of North America and Europe, hence this factor greatly reduces the demand of such type of aircraft outside the Europe and North America.
Piston engines spiralling down
The sales of piston engine aircraft which had reached a high of 2,755 units in 2006 has come down significantly since then and fell to just 898 units in 2011. This was majorly because of the aftereffect of the 2008 crisis, which had affected North America and Europe, the most severely. Though North America has recovered significantly since then, the crisis in Europe has deepened and that is one of the reasons that the sales of aircraft have not picked up significantly since then. Also North America market where the bulk of the sales of such aircraft happen has become saturated now, and many current users are moving onto bigger aircraft, which is limiting the sales of piston engine aircraft worldwide.
In the piston engine segment, Cirrus is holding its forte and was able to sell 160 units of Cirrus SR22T in 2014 showing a massive jump from 132 units in 2013. In 2015, new aircraft shipments exceeded 300 for the second year in a row as the Cirrus SR22 maintained its position as the best-selling airplane in its segment for the 13th consecutive year. New unit deliveries for 2015 totalled 301 while the global Cirrus fleet surprassed 6,200 total SR aircraft and amassed over seven million flight hours.
According to estimates, the total market for piston engine aircraft stood at $635 million in 2014, and is expected to reach a size of $957 million by 2020, growing at a CAGR of 7.07 per cent.
Not all of them are doing well like Cirrus. About eight of them of the 13 single-engine piston manufacturers are said to be in doldrums. Following Cirrus in the piston market is Textron's Cessna unit with 38 deliveries for Q2 and 65 year-to-date which is disappointing. Tecnam, Diamond and Piper were in that order in terms of deliveries. In the piston twin market Diamond, Tecnam, Beechcraft and Piper reported total deliveries of 66 units for the first half of 2016, up from 54 last year.
The not-so-impressive numbers overall is attributed to the energy sector and the current global geopolitical and economic insecurity.