Determined to offer increasingly better products and services, Embraer continuously researches new technologies and methodologies, adding to these studies the accumulated experience of more than 15 million flight hours from more than 1,200 E-Jets of the generation currently in operation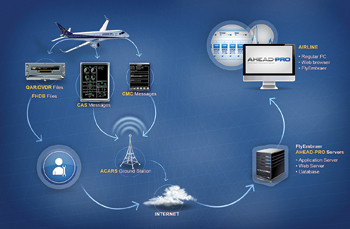 It was at the Paris Air Show in 2013 that Embraer launched its latest offering in commercial aviation – the Embraer E-Jets E2, a family of three variants. From then to now, there has been steady progress and the E190-E2 took its first flight on May 23, 2016. The first of the E-Jets E2 is set for deliveries in 2018. Meanwhile, the Brazilian aerospace major is making substantial headway in listening to the customer and trying to address the customer needs.
In this era of digitisation, Embraer is ahead of the learning curve, offering its customers technology, connectivity and data to enhance the aircraft experience. Embraer is developing solutions that will enable operators to anticipate aircraft issues and customer needs with the aim of increasing operational efficiency and aircraft availability. Basically it is aimed at helping the operator get the most out of their assets. The company has been investing in eSolutions tools, available on the FlyEmbraer website, where customers can find a digital portfolio of services at any time, on any device, such as tablets and smartphones. These tools are applicable for the current generation E-Jets as well as the E-Jets E2.
One such tool is AHEADPRO (Aircraft Health Analysis and Diagnosis), a system for monitoring jet performance in real time. "If compared to a human body, it would be like a doctor monitoring a patient while exercising, analysing its vital signs, to recommend some type of action during physical activity," says Johann Bordais, Services and Support Vice President, Embraer Commercial Aviation.
The eSolutions tools incorporate resources that will improve aircraft availability and perform preventive and corrective maintenance, reducing unnecessary operating costs. As a result of this, the E-Jets E2 will offer up to a 25 per cent lower airframe maintenance cost, per seat, when compared to aircraft from the current generation of E-Jets.
Another example is the eSRM, a web application based on SRM (structural repair maintenance) approved data where operators can assess data with more precision; perform traceability more quickly, and reduce costs related to repair time. Embraer is also studying the development of structural sensors for maintenance in real time, which will help identify damaged areas during a maintenance check due issues like fatigue and corrosion.
In the medium-term, Embraer will also equip the E-Jets E2 with sensors that will collect data on health conditions of aircraft systems and are supported by algorithms that are capable of indicating when a potential failure will appear on a given component. This will prevent the degradation of the relevant parameters until the component fails. This will help airline companies to deploy preventive maintenance and help the airline to enjoy minimal disruption to their daily operations.
In addition to these systems, Embraer is constantly studying new technologies and methodologies to improve the reliability and performance of E-Jets, including big data analytics, VR glasses and augmented reality that promised to bring additional value to maintenance training and even for maintenance itself.
Learning from the best: Fuji Dream Airlines
Embraer has given the example of Fuji Dream Airlines (FDA) which has attained highest service reliability average over the past 12 months among all E170 / E175 operators at 99.83 per cent. The recipe for their success has been "Close collaboration between flight operation and maintenance, following PDCA cycle for our manuals, and experience gathered from our and other operators working on E-Jets over the years,'' said Kentaro Nagano, Manager of FDA's Maintenance Engineering Group. The FDA team also applauded Embraer for its excellent support and eagerness to receive feedback. The airline is working towards raising the reliability to 99.9 per cent in three years time.
Fuji Dream Airlines is a Nagoya-based regional airline that has been an E-Jets operator since its inception in 2009. It now operates a fleet of 11 E170 and E175 E-Jets and their aircraft are instantly recognised by passengers and aircraft spotters because of its bright multi-colours such as green, pink, yellow and purple.