L3 enjoys a long-standing relationship with the Indian aerospace community and sees the recent policy drive fostering defence manufacturing in India as a step in the right direction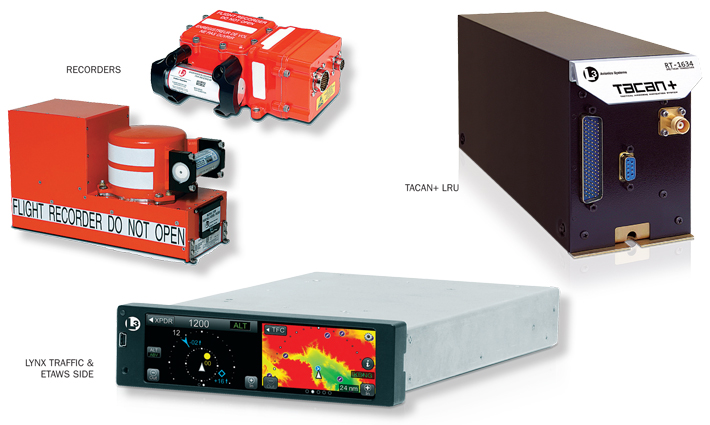 India's aerospace industry has traditionally focused on meeting the needs of the defence establishment. In addition to India's success in the space sector, military aviation has seen multiple development programmes for military jets, helicopters, training and special-mission aircraft, and tactical lift transport aircraft. India has taken a hybrid approach towards building new military air assets and platforms involving a mix of licencebuilt and indigenous development projects.
Although India has the third largest armed forces in the world, 60 per cent of the nation's defence requirements are met through imports. Current development programmes are still heavily dependent on imported subsystems and licensing. In the military aviation sector, there are two key capabilities — airframe and systems integration, and subsystem manufacture and technology upgrade. Traditionally, most global military aircraft original equipment manufacturers (OEMs) (the airframe and system integrators) leverage a subsystem manufacturing approach to producing mission-capable, technologically advanced airplanes. The L3 Aviation Products and Security (L3 APS) approach is to "build a manufacturing ecosystem that is supportive of India's local demand and the global supply chain," said Krishen Ganase, President of L3's Aviation Products sector.
L3 APS provides a range of products and support services to public sector entities like the Hindustan Aeronautics Limited (HAL) and the Indian aerospace industry as a whole. For example, HAL selected L3 AP's Tactical Airborne Navigation (TACAN+) system for its light utility helicopters (LUH) being developed for the Indian Air Force and Army. And L3 APS operates a Part 145 maintenance, repair and overhaul (MRO) facility in Bengaluru, where it provides an array of responsive in-country MRO solutions, most notably sustainment of flight data recorders.
Overall, L3 APS has a growing market presence in India, with products currently operating on more than 1,500 military and commercial aircraft nationwide. In addition to its MRO work, L3 APS has in-country staff and capabilities for business development, engineering, subcontract management, and technical and logistics support. This team operates from the L3 India Private Limited facility located in Bengaluru.
Establishing Self-Reliance
The aerospace manufacturing ecosystem in India has historically been limited in depth and scope and primarily dominated by defence public sector entities. However, to achieve self-reliance in aerospace equipment development and production, India requires diversification across the industry, access to new technology and world-class performance standards. To meet these objectives, the government is promoting a 'Make in India' initiative to drive localisation and industry self-reliance, essentially growing manufacturing and production expertise in India for Indian defence, as well as for the export market. L3 APS is aiming to play a role in supporting this effort.
THE NEXT STEPS WILL SEE L3 APS IN INDIA EXPAND ITS SCOPE TO SUPPORT OTHER AVIONICS PRODUCTS FIELDED BY AIR TRANSPORT AND MILITARY CUSTOMERS
"L3 enjoys a long-standing relationship with the Indian aerospace community and sees the recent policy drive fostering defence manufacturing in India as a step in the right direction," said Ganase. "This needs to be complemented with policy evolution to facilitate ease of doing business in India."
Make in India
The 'Make in India' campaign, combined with other initiatives, such as changes in the foreign direct investment (FDI) policy in defence, may serve as catalysts to garner interest from technology businesses across the globe. Such world-class technology will help facilitate skills development and upward mobility in the Indian aerospace industry. L3 AP's MRO facility in India, for example, is the company's base for building an in-country capability and sustainment value chain for repairs, spare parts and training.
Glass Cockpit, Displays and State-of-the-Art Avionics
Group Captain Rajeev Dutta (Retd), formerly with the Indian Air Force, L3 AP's Director of Business Development in India, explained that L3 has long been at the forefront of military cockpit display technology designed to improve mission effectiveness, efficiency and safety. "L3 is a key supplier of avionics products and solutions for a wide range of military aircraft. This includes the PANTHR™ — a state-of-the-art active matrix, multi-function Large Area Display — as well as our family of transponders and TACAN and integrated standby systems. From an advanced technology and capability standpoint, PANTHR is the ultimate display system solution for military pilots in today's data intensive operational environment," Dutta said.
PANTHR presents clear, crisp, high-fidelity graphics and video overlays/windows onto one monolithic 20" x 8" active matrix LCD. The display's design simplicity and rich features eliminate clutter in the modern cockpit and give the pilot an edge in multi-sensor data assimilation. Operators using this display technology can access multiple levels of vital information on a large, configurable, easy-to-view screen. "This very capable Large Area Display has evolved from proven technology on advanced fighter aircraft like the F-35," Dutta said. "If India's military services adopt this technology, it may become a candidate for L3's support of the 'Make in India' initiative."
The company's line of MADRAS Flight Data Recorders is now ramping up for production in India. These products are already maintained and supported in-country through the L3 India facility in Bengaluru. HAL utilises MADRAS Flight Data Recorders on its Indian military helicopter fleet and also on its Do 228 aircraft. Other L3 Flight Data Recorders, like the lighter weight, compact size SRVIVR®, are fielded on Indian MiGs and have proven their ruggedness in service.
"L3 APS has been carefully and gradually developing its Indian strategic subcontractor and partner base in avionics design and development to support products for the global aviation industry, adding further engineering and production activities in hardware and software for state-of-the-art, next-generation products," Ganase said. "We look forward to a long, mutually beneficial relationship." L3 APS stands by its commitment to its Indian customers. The next steps will see L3 APS in India expand its scope to support other avionics products fielded by air transport and military customers.