Business aviation is a tool that helps executives to remain connected with clients and allows them to utilise their travel time for work, thanks to the office in the sky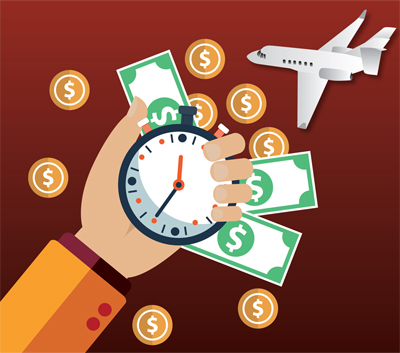 Time is of essence in any business. In this internet age, time has got compressed further in unimaginable ways. However, businesses if they need to expand behind their boundaries, they need every tool possible to help them get there. The mode of travel is one such tool and we all know that air travel is the fastest of all. For multinational corporations, for companies with units in remote locations and for companies which do deals within or across borders, air travel, specifically in a private or a chartered business aircraft, jet or turboprop, is important. A business aircraft becomes a strategic asset that helps businesses to do more in less time. It is a business tool that helps executives to fulfill their meetings with clients and stay connected with their key clients in a face-to-face situation. It allows them to utilise their travel time as work time, thanks to the offices in the skies.
The National Business Aviation Association (NBAA), the premier world body from the United States (US) for business aviation, has been relentlessly working towards expanding the reach of business aviation through various channels. In February 2009, NBAA, along with the General Aviation Manufacturers Association (GAMA) launched a joint advocacy campaign with a familiar name 'No Plane, No Gain.' The campaign was to reinforce the value of business aviation to American workers, policymakers, companies and communities across the US, but in these eight years, it has gone beyond the US shores as 'No Plane, No Gain' is universal, whether one is in China, in India, in the Far East or in the Middle East.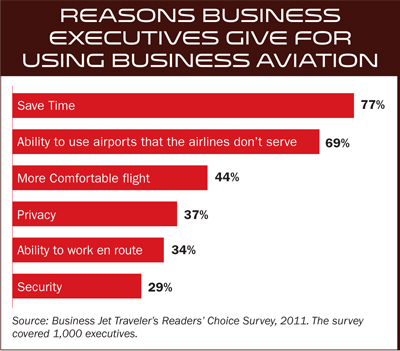 "The contributions of business aviation to our nation's employment, commerce, competitiveness and health are profound, but not always well understood," said Pete Bunce, President and CEOGAMA. "We are launching this new multi-media educational campaign to get the word out that business aviation is working for America. It is responsible for well over one million manufacturing and service jobs and is one of the few industries that contributes positively to our nation's balance of trade. It is also serving as a lifeline for communities all across the country that are seeing scheduled airline service being reduced or eliminated."
NBAA President and CEO Ed Bolen agreed. "At a time when we are facing almost unprecedented economic challenges, US businesses need tools that will help them enhance productivity, maximise flexibility, and maintain strong communications. "No Plane No Gain" will underscore why business aviation is critical to tens of thousands of cost-conscious companies fighting to succeed in a difficult market. It will also remind people of the relief efforts and humanitarian assistance that is only possible through this mode of transportation."
A study commissioned by the NBAA finds companies that use business aviation, outperform those without aircraft. This study demonstrates business aviation alone is capable of accelerating strategic transactions. Though the study was limited to the US, it is quite relevant in other markets too.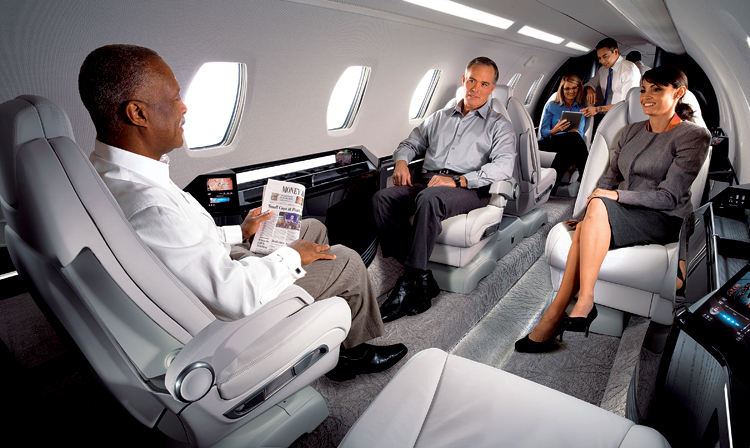 Need of the hour: Private jet sector supports the need for rapid response that is a hallmark of the way business works today
Benefits of business aviation ownership are as under:
Experience mobility. Nothing puts you in charge of your schedule and your destination like owning your own business aircraft.
Save time, gain efficiency. Spend less time at airports and find more time for business, even when you are in the air.
Enjoy productivity.Time, space and privacy: these elusive benefits put your team at the top of their game.
US tax benefits. Crunch the numbers and discover advantages that will even make your CFO smile.
The campaign has been working to optimise its reach and effectiveness and is using all kinds of communication tools, including the fast spreading social media. The campaign uses a hashtag #BizAvWorks which is used on its Twitter and Facebook platforms for promoting support for business aviation.
210,000 Aircraft in US Alone
If we look at how business aviation in the US, the biggest votary of this aviation segment, has grown and how it has positively impacted businesses, they are lessons to be emulated in different parts of the world. According to GAMA, there are over 416,000 general aviation aircraft flying worldwide today, ranging from two-seat training aircraft and utility helicopters to intercontinental business jets. Of these, over 210,000 aircraft are based in the US and over 140,000 aircraft are based in Europe. General aviation supports $219 billion in total economic output and 1.1 million total jobs in the US. In the US, over 24 million hours are flown of which two-thirds are for business purposes. General aviation flies to more than 5,000 US public airports, while scheduled airlines serve less than 400 airports. The European general aviation fleet can access over 4,200 airports. One can clearly see the advantages of general aviation, its far-reaching and with positive impact on the economies.
BUSINESS AVIATION PROVIDES A CRITICAL TRANSPORTATION LIFELINE TO THOUSANDS OF COMMUNITIES ALL ACROSS THE US THAT HAVE LITTLE OR NO AIRLINE SERVICE.
Business aviation provides a critical transportation lifeline to thousands of communities all across the US that have little or no airline service. This means that when a company needs to reach clients, manage far-flung facilities or seek out new opportunities, business aviation isn't just the most prudent option – it's often the only option. Business aviation allows companies to safely transport tools and materials that cannot be carried aboard airlines, enabling them to solve urgent problems efficiently and quickly.
Business Aviation Makes Sense
The NBAA President, Ed Bolen's 2009 words of how business aviation is so intrinsic to businesses, is so true even to this day. He had said then that a business airplane allows companies to do more, in less time and often at lower cost than other transportation alternatives. Most people recognise that productivity, flexibility and dependability are attributes of well-managed companies. They are also the benefits of business aviation. This is the core of the business case for a business airplane and the reason tens of thousands of well-managed, cost-conscious US companies rely on them.
Business airplanes are effectively mobile offices. They allow companies to turn travel time into work time because employees can sit face-to-face and discuss proprietary information, prepare for meetings or develop presentations. They enable multiple sites to be visited in a single day. They provide the flexibility and dependability necessary to adjust to changing schedules or respond to business situations where time is of the essence. And, they give companies a way to quickly move equipment that cannot be shipped or carried on commercial airlines. What's more, 85 per cent of the companies that use business airplanes are small or mid-size businesses. Only a tiny fraction are Fortune 500 companies. The vast majority of the passengers who fly on a business airplane are sales executives, engineers, technicians and other mid-level employees.
Many of the companies that have business airplanes are located in small towns and rural communities with little or no commercial airline service. And, with about 100 US cities having lost airline service in the past year, the list is growing. Given the benefits of business aviation, it's not surprising that studies show that companies using their own airplanes as a solution for some of their transportation challenges consistently generate more value for their shareholders than companies in the same industry that do not use business aviation.
Business airplanes are not only important to the companies that use them and to the small towns with little or no commercial service who depend on business aviation for economic development, but also are important to the nation's manufacturing base and balance of trade.
Agility of Business
In today's market, one of the keys to sustained performance and growth is agility which is the ability to respond swiftly and decisively to emerging opportunities. Digital technologies are transforming the global marketplace and making it possible for companies of any size to establish operations anywhere. And the private jet sector supports the need for rapid response that is a hallmark of the way business works today.
The European Business Aviation Association notes that business aviation connects 1,03,000 city-pairs in Europe alone. That's three times the number of city-pairs served by scheduled carriers. And while technology allows professionals to connect, collaborate and "meet" virtually, the most important business is still conducted in person.
A study conducted by the International Business Aviation Council and GAMA found that 66 percent of corporate decision makers regard face-to-face meetings as critical to M&A success.
The economic benefit of a business aviation passenger is estimated to be nine times the GDP contribution of scheduled airline passengers. It is a total misconception that business aviation is the sole preserve of super wealthy individuals for private leisure flights.