Companies that utilise business aircraft outperform non-aviation users in several important financial measures, including annual earnings growth, stock and dividend growth, total share price, market capitalisation and other financial yardsticks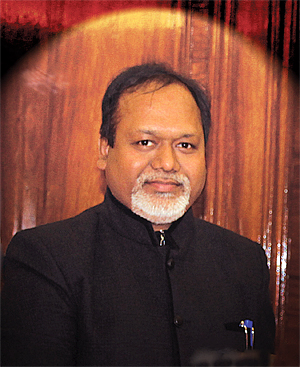 Worldwide there are over 4,16,000 general aviation aircraft flying as of today. The industry supports $219 billion in total economic output and has created over 1.1 million jobs in the US alone. These statistics speak for themselves. There is no doubt on the role that business aviation plays for citizens, companies and communities. It is this central idea behind No Plane No Gain, a comprehensive advocacy initiative for the business aviation community jointly sponsored by the National Business Aviation Association and the General Aviation Manufacturers Association. Business aviation means over a million jobs, a lifeline for communities, enhanced productivity for companies and humanitarian support. Companies that utilise business aircraft outperform nonaviation users in several important financial measures, including annual earnings growth, stock and dividend growth, total share price, market capitalisation and other financial yardsticks.
There are several business aircraft in the market for an individual or a corporate to choose from. Dassault Falcon is one. With a Falcon, one can easily compress a two-day airline ordeal into one quick, out-and back journey and reach new growth markets faster and more frequently.
Continuing on business aviation, R. Chandrakanth reports on the annual NBAA-BACE which concluded at Las Vegas recently. The event featured about 1,100 exhibitors, including more than 100 new exhibitors. With about 100 aircraft on static display, both at HND and inside the convention center, NBAA-BACE remains the preeminent venue for manufacturers to unveil new models.
Moving from business aircraft to commercial aircraft, Embraer's E195-E2 has been making waves, grabbing the attention of the industry. At this year Paris Air Show, the regional aircraft leader showcased the largest aircraft in the E-Jet E2 family, the E195-E2 which has been designed to maximize returns and efficiency on high-density routes. We have a feature on the aircraft which is expected to transform the way regional connectivity is going to take place.
There is considerable development that is taking place with regard to enhancing performance of aircraft and at the core is engine programmes. There is a report on CFM International's LEAP engines setting standards in fuel efficiency and operational availability. Aircraft powered by the LEAP engine are flying more than 95 per cent of available days.
The Indian Air Force (IAF) recently celebrated its anniversary with aplomb, marking the completion of 85 years since its birth in 1932. Delivering his address on the occasion, Air Chief Marshal B.S. Dhanoa, Chief of the Air Staff, assured the nation that the IAF was ready to fight a two-front war. A report on the event by Air Marshal B.K. Pandey (Retd) is included in this issue.
Air operations from expressways and highways have combat potential and other spin-offs, writes Air Chief Marshal Fali H. Major (Retd). This year again, the IAF carried out an exercise to land a combat aircraft on the Agra-Lucknow Expressway. However, this year, three types of combat aircraft namely the Jaguar, Mirage 2000 and the Su-30 MKI were used along with a C-130 Super Hercules. Air Marshal B.K. Pandey (Retd) explains that this exercise, which has become an annual feature, will expand the operational domain of the IAF.
Another major event for the IAF in October was the first ever joint tri-service between the Indian and Russian Armed Forces in Russia called Exercise INDRA 2017. The exercise provided an opportunity to the armed forces of both countries to train in counter terrorism operations in a multinational scenario in a joint tri-service environment. A report on the exercise is a part of this issue.
All this and more in the issue of SP's Aviation. Welcome aboard and wish you happy landings!