The Dev.D actor tells us how daddy Joel Koechlin's experiments with making light sport aircraft shaped her childhood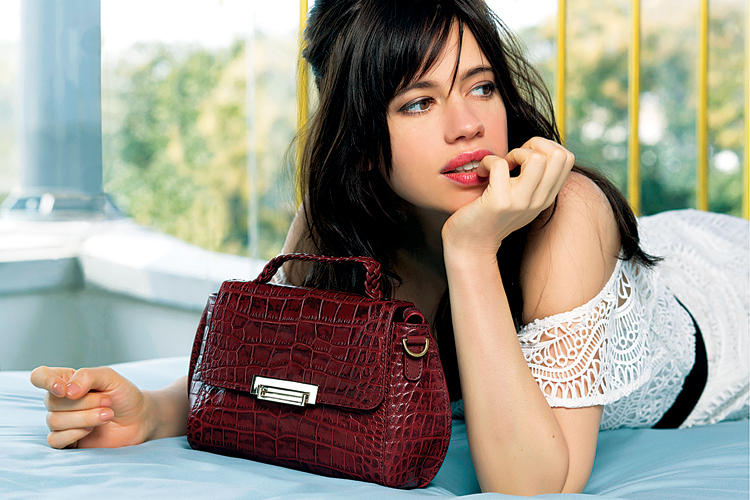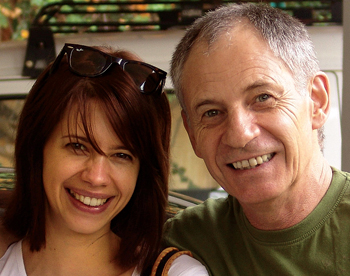 Kalki Koechlin with her father
Not the submissive Ruth in That Girl in Yellow Boots (2011) nor the dazed Amy in Shaitan (2011), actor Kalki Koechlin's off-screen persona is perhaps most similar to her role of adventurous Aditi in Yeh Jawaani Hai Deewani (2013).
And, much of that effervescent vibe can be attributed to her fun, feral childhood with her dad. The actor's father, Joel Koechlin, is the man behind Raj Hamsa, the oldest makers of hand gliders and micro-lights in India. And, when he's not giving people the means to fly, Koechlin Sr. is busy photographing for Lumieres.in, including aerial photography, of course.
AN EARLY FLIGHT
Raj Hamsa was founded by Joel in 1980 with seeding investment from aviator and businessman J.R.D. Tata. They designed quality aeronautical equipment from scratch and manufactured light aircraft, mostly using indigenous materials. They were the ones to float the three-axis conventional control micro-light aircraft range X-Air in India that includes one and twoseater crafts, hang-gliders and powered hang-gliders. As per their website, about 1,300 X-Air are flying today and 60 of them in India.
Back in the day when government restrictions and aviation fuel costs were low and the business was booming, Kalki was a regular visitor at their factory in Whitefield, Bangalore.
Kalki has vivid memories of her dad's aerial adventures. "I think I must have been six or so the first time he strapped me to his hang glider and jumped off a cliff. How did my mother let him do it? I don't know!" she says, adding that at a later age she used to drop him to the top of the mountain to jump and drive herself back.
The 34-year-old actor has also been known to strike a balance between her acting chops and adrenalin-fueled journeys. Just like the show called Kalki's Great Escape, which showed the fatherdaughter duo travelling through the northeast of India on their respective motorbikes. They covered 4,000 kilometres on a bike. Now, that's counting for something!
MICRO-LIGHTS AND LIFE
Kalki has always spoken fondly about her childhood, from a young age, she could change tires, ski expertly and fly a micro-light. And, that she tells us has given her some life goals. She says, "I grew up hanging off gliders and flying micro-lights. I learned about freedom being a very difficult thing to earn because it comes from being daring and responsible at the same time. These activities take a lot of practice and effort, especially in a country like India where aviation for a hobby is uncommon." Maybe that's why Kalki is always a popular choice for aviation adventure organisations flying everything from powered parachutes to hang gliders.
"I think I must have been six or so the first time he strapped me to his hang glider, and jumped off a cliff. How my mother let him do it? I don't know!" says actor Kalki Koechlin
Kalki's father and mother moved to India from France in the 1970s and lived in Auroville before settling down in a village near Ooty in Tamil Nadu, where Joel began his aviation journey. She even took to Facebook to say, "I had an unconventional birth and an unconventional upbringing (of course I'm unconventional queen now), but my upbringing consisted of a strong village community, having ample space to play and an organic, friendly environment for my parents to work in while raising me. I also know that everyone is not as lucky, and every parenting journey comes with its own set of challenges."
LIFE INSPIRES ART AND ART INSPIRES LIFE
But her roots have inspired a lot many other creative pursuits too just like her collaboration with Hidesign. The actor recently launched a capsule collection of women bags and wallets to show her interpretation of the French Quarter of India – Pondicherry. She says, "I don't think we consciously thought about being French during this collection. I have my Pondicherry upbringing which is imbibed into everything I do in some way or the other. This collection was built on my journey from Pondicherry to Bollywood, from the grassroots to glamour and what I've learned along the way."
Bollywood actor, theatre artist, playwright, model and now, a designer, Kalki is a master of many trades. Does she have any ambitions in the aviation industry? Pat comes the reply, "No! Except for the times when I dream of doing a female Indiana Jones."