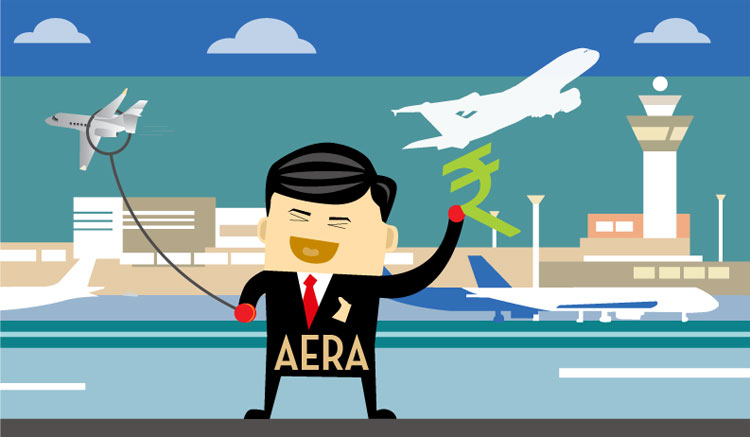 AERA needs to introspect on truly discharging its role, especially for the small aircraft operators
The 'Airport Economic Regulatory Authority' (AERA) was formed in the year 2009 after enactment of AERA Act by Indian parliament in 2008. AERA's sole function is to determine the optimal charges for aeronautical services at public airport, which were hitherto being fixed by Airport Authority of India (AAI), with the approval of the Central Government. With formulation of Airport Infrastructure Policy in 1997, participation of private sector was allowed in management, operations and development of public airports. The first two public airports to be privatised were the most busy Delhi and Mumbai airports. AERA came out with its first 'Order' on aeronautical tariff for Mumbai International Airport (MIAL) in January 2013 and, that was the beginning of a long drawn battle for justice and equitable treatment for the small aircraft industry comprising non-scheduled and private operators.
AERA's powers and functions have been clearly defined in the AERA Act para 13 as the 'authority' to determine tariff for aeronautical services at public airports. Further, para 2 of AERA Act gives the list of services, provided by the airports, that have been unambiguously defined as 'aeronautical'. Ground Handling (GH) services and use of 'hangars at commercially operational airports on hourly basis (housing), though clearly defined as aeronautical services, are not being determined by the 'authority' as per provisions of AERA Act para 13. Tariff of these two aeronautical services, GH and 'housing' on hourly basis, directly affects only the operators of small aircraft registered under non-scheduled and GA category. The airlines operators, because of larger fleet of aircraft, and fixed schedule, have own 'ground handling' staff and own or hire hangars 'on long lease'. The small aircraft industry, which connects every nook and corner of India, has to depend on the airport operator for both GH and hangar (housing) services to carry out routine day to day operations.
AERA comes out with its mandatory 'Consultation Paper' (CP) proposing aeronautical tariff at major public airports (both privatised & operated by AAI) for the forthcoming 'five years period'. While 'housing charges' are being determined each time, these are never being implemented by airport operators in actual practice for the small aircraft operators in NSOP/GA category. And, AERA turns a blind eye to it in spite of BAOA's repeated submissions, as comments on CP, to treat 'hourly rentals' of public airport hangars as 'housing charges'. Therefore, this remains an 'exercise on paper' every time and AERA's orders continue to be blatantly ignored by airport operators. As regards GH charges, AERA, for reasons known only to the 'authority', doesn't even propose tariff for the GH services to be mandatorily provided by 'public airport operators' as per Schedule-I of 'Ground Handling Policy' issued by the government through 'The Gazette of India: Extraordinary', on December 15, 2017. This, again, adversely affects only the non-scheduled operators as they connect the whole of India and, can't have own GH staff at every airport. In some isolated cases, at Delhi & Mumbai, AERA does issue the list of GH charges for small aircraft but, these are just the ones sent to the 'authority' by the airport operators or its concessionaires. Never, till date, AERA has decided GH charges, which so adversely affect small operators, as per provisions of para 13 of AERA Act to ensure 'viable and economic operations'. AERA defines this isolated approach as 'soft touch' one but, this hits the small aircraft 'the hardest' and endangers sustainability of operations. Allowing of 'royalty' for both, 'hourly use of hangars' & 'GH charges', further adds 'salt to injuries' and small aircraft operators continue to suffer at the hand of AERA. It is important to mention that 'royalty', which is levying charge without providing any service, is not provided for in para 13 of AERA Act. AERA has been allowing 'royalty' on 'hangar rental'/GH charges'/'Fuel Services at public airports. In the beginning of this very year (2020), government intervened for stopping royalty on fuel services at public airports, defined as 'Fuel Throughput Charges'. This has happened because of the larger cause of 'fuel charges' adversely and unfairly affecting scheduled operators too, including Air India.
It is high time AERA introspect on truly discharging its role as 'economic regulator of public airports', especially for the small aircraft operators, in non-scheduled category, connecting all cities across India, as part of public air transport network in the country. As of now, AERA has lost its relevance to small aircraft operators and, seeking legal recourse seems the only option left with them.