It is not just feasible in a world to be isolationist where globalised trade is the norm in all verticals, including weapons and weapon systems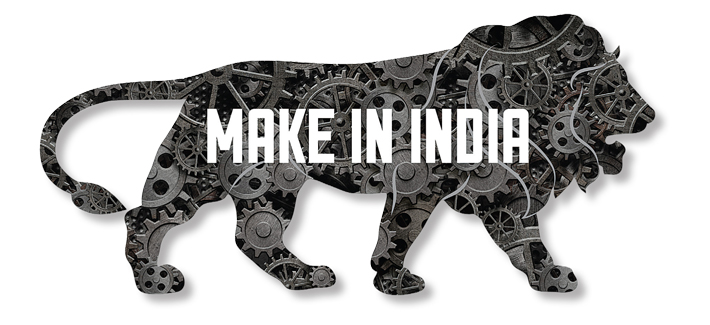 India, according to the Stockholm International Peace Research Institute (SIPRI) is the world's largest importer of arms at 14 per cent for the five-year period 2011-15, despite the Narendra Modi 'offensive' of 'Make in India'. This trend is likely to continue for some more years to come. Why? The obvious answer is that no foreign original equipment manufacturer (OEM) would want to transfer high-end technology which they have created and developed with substantive investments in terms of money, time and research and development efforts. The second reason why this scenario is unlikely to change in the immediate future is that India is not ready yet to grasp these high-end technologies, despite the 'indigenous push'. These are technologies created over long periods of intensive research and development and are not easily transferable.
Nascent Defence Industrial Base
While the 'Make in India' initiative is laudable, the defence industrial base is too nascent to even think of such high end technologies that the foreign OEMs have patented. And the armed forces, in many an instance, has insisted that there should be no compromise on quality of weapons and weapon systems, thus leaving no option but to import. The armed forces, rightly or wrongly, do not want weapons from Indian firms that have no track record in defence manufacturing. Every effort should be made to 'indigenise technologies' but to say that India will want to 'indigenise' all the technologies is not only far-fetched but also impossible. The approach then has to be a mix of import and domestic production with latter to be scaled up as the defence industrial ecosystem falls in place.
Intent and Capability
Understandably, we need not be a 70 per cent import dependent nation, but at the same time we can never aspire to be a 100 per cent self-sufficient nation. It is not just feasible in a world to be isolationist where globalised trade is the norm in all verticals, including weapons and weapon systems. It is not surprising that till date not one large domestic weapons project has been awarded within the country as there is a huge gap between 'intent' and 'capability'. Indigenisation will have to be in phases as there is no 'overnight' quick-fix solution and OEMs will be amenable to such a situation, lest we drive them away. Since it is a interconnected world of give and take, the government of the day understands this predicament and has said it would allow imports as they would be critical for India's defence preparedness.
NDA Target
The Defence Minister Manohar Parrikar has said that defence imports would be brought down to below 40 per cent by the end of the National Democratic Alliance government's term, that is by 2019. "When our government came, defence imports were approximately 70 per cent. Now they have come down to below 60 per cent. I can assure that by the time the term of this NDA government ends, the imports will be brought down to below 40 per cent. We don't want war, but we annually spend nearly Rs. 3,40,000 crore for preparation of war. If war takes place, we need to be fully prepared. Even after spending so much of money and we have to go to war while depending on others, we may land up in short supply and at critical juncture, we may land up in no supply." Hence, there cannot be any predicament of 'to buy or not to buy' outright from foreign OEMs. "We have to buy."
As regards allowing 100 per cent foreign direct investment (FDI) in defence sector, the Defence Minister has clarified that it will not adversely impact local industries. "As per a 2016 guideline on defence procurement, the first priority will be given to equipment which are indigenously designed and developed. The objective behind allowing FDI in defence sector is India can become exporter of defence products over a period of time. If a foreign company starts operating from the Indian soil, it will create jobs for Indians."
FDI Inflows
According to new data available, the country attracted a little under $1 million in FDI in the defence sector over the last three years. From January 2013 to September 2016, a total $9.95 lakh was received from three countries: the UK, France and Israel. The data doesn't disclose which proposals this investment came from, although the most came from the UK. Analysts believe that this trend will change as confidence in the Indian defence industry goes up. The government of the day is putting in place policies that will act as 'enablers' of indigenisation, but the fact of the matter will be that a country as huge as ours with varied requirements will have to depend on both approaches.
FMS Route
As some of the requirement of the armed forces is urgent, the best route to take to meet such needs is the foreign military sale (FMS) one. The FMS route is cost-effective, but there is no offset clause here. In the FMS mode, the Indian Government will have to pay only 3.8 per cent more than the price that the US Government would pay the defence contractor for the weapon or system. Meanwhile, efforts should be made to accelerate the Defence Procurement Procedures (DPP).
Strategic Partnership
Both the OEM and the Indian industry is awaiting finalisation of the strategic partnership as recommended by Dr V.K. Aatre. The task force recommended a 'strategic partnership' model for creating capacity in the private sector on a long-term basis and crystallised into two broad groups — Group I having aircraft; helicopters; aero engines; submarines; warships; guns (including artillery guns) and armoured vehicles (including tanks) and Group II includes metallic material and alloys; nonmetallic material (including composites and polymers); and ammunition including smart ammunition. The Indian industry has expressed its dissent to one aspect of the proposal — that a company can be in only one segment, which it is believed will end up in creating a private monopolistic venture, instead of a free-market initiative.