From riding elephants to being an ace sportsman, the Vicky Donor and Piku director shares what life was like in the Indian Air Force camp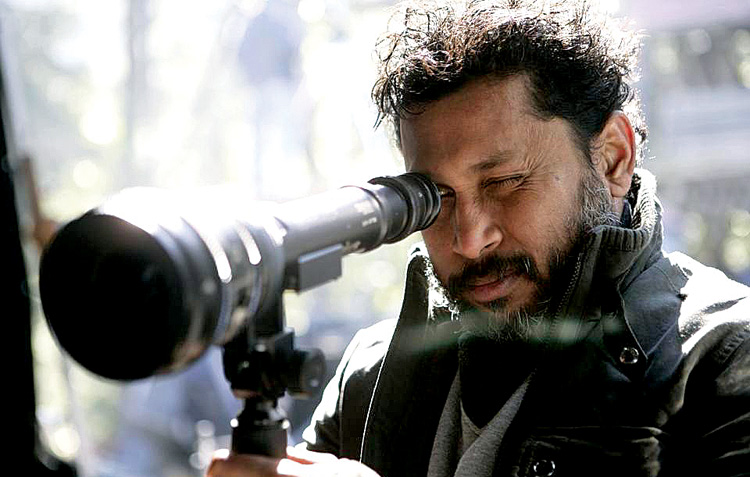 Ace director Shoojit Sircar is the flavour of the Indian cinema at the moment with his latest releases Piku (2015) and Pink (2016) giving the audience a slice of real life on reel. But, his childhood experiences of staying in Indian Air Force (IAF) camps in Hasimara by the river Teesta and Barrackpore in North Kolkata seem to be no less than a hit movie script.
LIFE IN A CANTONMENT
With his father serving in the IAF, young Sircar had an array of amusements at his disposal in the cantonment such as riding trained elephants at the wildlife sanctuary in Harsimara. However, not all was fun and games, as all defence progeny know very well. It has been reported that Sircar and his family, had to take underground shelter like many others during the 1971 war.
Yet, when asked about his childhood growing up with an IAF background, the director-producer says, "My childhood was very normal. I never paid attention to studies because I was very much into sports. Even my parents were cool about it and used to let me play. Sports have many advantages and if you let a child play all the time then he can remain stress-free. Though, I would not deny that my parents didn't compare me with other children but my case was not that severe as compared to today's times." Schooled in Kendriya Vidyalaya in Andrews Gunj, Delhi and Barrackpore, Kolkata, Sircar's special memory has to do with exams, of course!
"The armed forces are doing their job and I have full respect for the kind of risks they take. I will definitely make a film on the Indian Air Force or Army," says Shoojit Sircar
He told us, "I had some dreaded examination memories. I used to take maximum exam pressure because I was a poor student. I also feared result days because I knew I would get bad scores and my dad would get really mad at me."
DEFENCE STRONG, OFFENCE NONE
Shoojit may have shared some of his experiences in movies such as Yahaan (2005) and Madras Cafe (2013) but is in no mood to call it quits over the genre just yet. In response to our question if he would make more films inspired by the defence forces, pat came the reply,"The armed forces are doing their job and I have full respect for the kind of risks they take. I will definitely make a film on the Indian Air Force or Army."
But when asked about his take on the issues surrounding the release of Aiyaary, the new defence drama starring Manoj Bajpai and Sidharth Malhotra, Sircar spoke from his own experience. He says, "I really don't know what the issue is all about but I can tell you about my film. In Madras Cafe, Army and politics were involved but I didn't go through that much pressure at that time as compared to the films now. I didn't take any help from the Indian Army for the film I had made. We are a democratic country but whenever somebody makes a film it is always so that somebody or the other will surely protest. Just like they have every right to protest, we also have right to make a film and we have government bodies to decide what's wrong and right.