India's national security has suffered heavily due to scams. Pilatus deal is yet another. As a result, Indian Air Force has not been able to meet its optimal requirement of trainers. Importantly, the trainer had received praises from the IAF leadership. Paramount is to understand, who gains and "who loses". Nobody knows who gains. But it is a well known fact that our Forces suffer. Consequently compromising India's security. This grave issue calls for a serious introspection.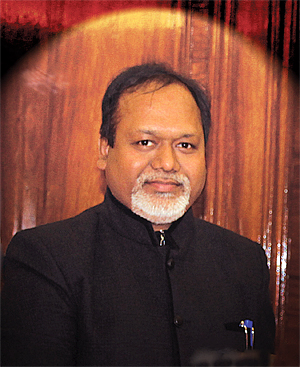 A major event in the recent past of significance to the global aerospace industry, was the Dubai Airshow, a biennial feature that was held this year from November 17 to 21. This event helps in connecting professionals from both the military and civil segments of the aerospace industry to facilitate successful global trade. This year, over one hundred new firms had made their debut at the Dubai Airshow which featured pavilions from a large number of countries from across the world. Standing true to its motto of connecting the aerospace industry, the Dubai Airshow 2019 ended on a high note, finalising a number major deals covering every possible aspect of the global aerospace industry. For the first time, India too had set up its own country pavilion, displaying indigenous products from the Indian Defence Public Sector Undertakings. This issue of SP's Aviation carries a comprehensive report on the Dubai Airshow by Ayushee Chaudhary of SP Guide Publications.
Speaking to the Indian media during the Dubai Airshow 2019, Dennis Swanson, Vice President, BDS/BGS International Sales, Boeing stated that India is one of the largest defence markets for Boeing and as one of the fastest growing economies in the world, India offers immense growth and productivity opportunities for Boeing. A summary of briefing to the Indian media by Dennis Swanson has been included in this issue of the magazine.
The modern-day travellers expect airline experiences to be innovative with their products and services like in any other industry and to cater to that, airlines and airports have to constantly work towards designing customer experiences from a comprehensive outlook. In this issue, Ayushee Chaudhary and Vishal Thapar look at these new offerings by the aviation sector for enhanced passenger experiences.
One segment of the Indian civil aviation industry is that of maintenance, repair and overhaul (MRO) that is languishing and certainly needs urgent attention of the government. During the Aero MRO India 2019 Conference organised by the MRO Association of India in New Delhi in the first week of December this year, there was a clear message for the government that this crucial segment of the aviation industry needed immediate intervention by the policy makers to save it from certain death. Vishal Thapar of SP Guide Publications has a report in this issue of the magazine on this malady that continues to afflict the Indian MRO industry and the way forward.
In the civil aviation domain, a major problem that owners and operators of business aviation aircraft in India are confronted with is that of obtaining the requisite finances for the acquisition of Business Aviation aircraft that entails not only heavy capital expenditure in the initial procurement of the platform, but also in its routine operations. In an article in this issue of the magazine that deals with the subject of financing Business Aviation aircraft, Isha and Zorawar Jaiswal have focused on comprehensive and pragmatic understanding of all of the factors that will help an organisation or an individual to obtain finance for the acquisition of Business Aviation assets by ensuring a minimum financial outgo and also retain its profitability.
All this and more in this issue of SP's Aviation. Welcome aboard and we wish you many happy landings!
Jai Hind!